Hall Rental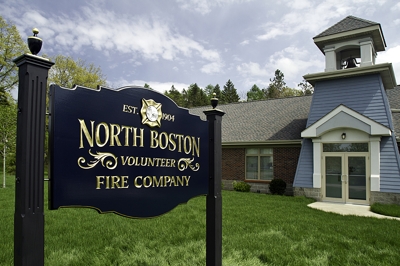 Our fire hall is available to rent to the public for a fee to celebrate special occasions:
Fundraisers
Weddings
Showers
Other events
Town of Boston Organization
Funeral Breakfast
50th and Over Anniversary (Boston Resident)
Please call for pricing as it depends on the event taking place. Each event will have a $100 deposit on top of the rental fee and will be returned subject to a final inspection of the hall. Tables and chairs are provided. Hall is air conditioned during the summer months. We also have a full service kitchen available for use.
Stags are not allowed.
Occupancy is 149 seated and 204 standing
Please contact Beth Steward at 716-698-4287 for further information and pricing.