Hall Rental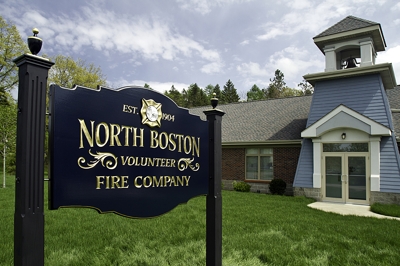 Our fire hall is available to rent to the public for a fee to celebrate special occasions:
Fundraisers
Weddings
Showers
Other events
Town of Boston Organization
Funeral Breakfast
50th and Over Anniversary (Boston Resident)
Prices range from $100 to $550 depending on the event taking place. Each event will also have a $100 deposit on top of the rental fee and will be returned subject to a final inspection of the hall. Tables and chairs are provided. Hall is air conditioned during the summer months. We also have a full service kitchen available for use.
Stags are not allowed.
Occupancy is 149 seated and 204 standing
Please contact Karla Mead at 716-648-6880 for further information and pricing.